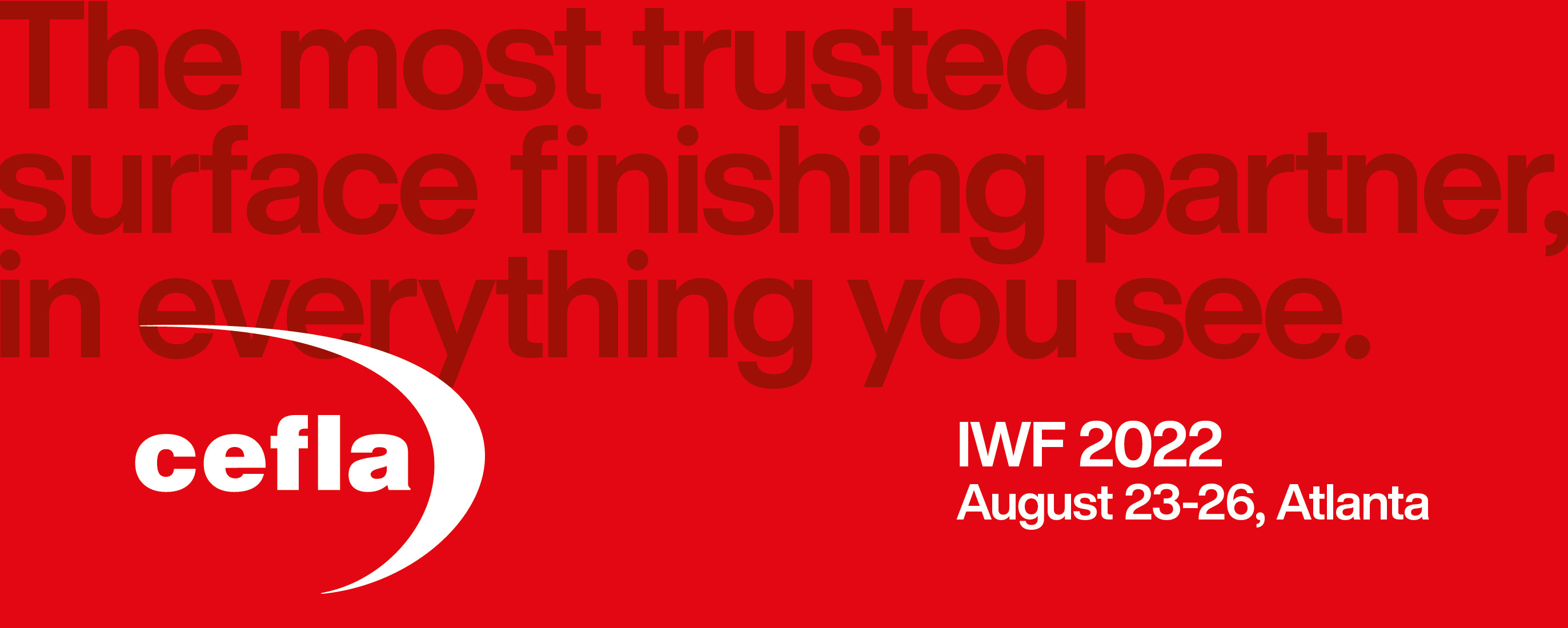 IWF |
AUGUST 23-26

|
FINISHING TECHNOLOGIES
FOR SHOPS OF ALL SIZES

Live Demonstrations •
Networking

•

Innovative Technology
CEFLA FINISHING @IWF2022
Cefla North America will be at IWF 2022 in Hall B, booth B6753!
Discover our automated solutions that are perfect for shops of all sizes and production scales.
Cefla offers affordable automated finishing solutions for companies seeking cost-effectiveness and productivity, such as our Prima Spray + UniDry-G Drying work cell, which will have live demonstrations throughout the show.
Also on display will be our customizable Batch Oven equipped with two chambers: one section is for flash-off, and the second is outfitted with IR catalytic heaters suited to increase production volume.
We will also showcase our advanced Easy spray machine retrofitted with a revolutionary quick color-changing system.


Uncover innovations, solutions, and opportunities accessible to finishing professionals at any level.
Register now!
Cefla s.c. - Codice Fiscale e Iscrizione Registro Imprese n. 00293150371 - Partita IVA/VAT n. IT 00499791200