GLUE APPLICATION - AN ESSENTIAL STEP IN PROFILE WRAPPNIG
In creating the bond between substrate and workpiece, the adhesive has an important role in profile wrapping. The line can make a significant contribution to its efficiency - to make the bonding last and produce high-quality profiles.

Find out which components and technologies help to optimise glue application in the White Paper.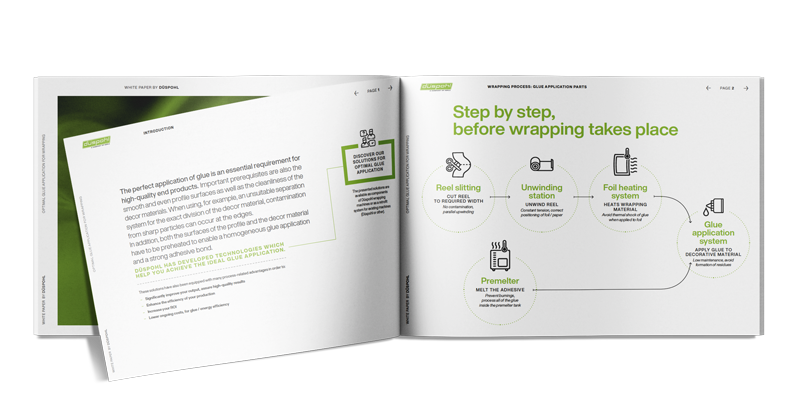 Profile wrapping technology | Download the White Paper
WRAPPING TECHNOLOGY
Smaller batch sizes, higher demand for individualisation and automatisation, cost intensive glue consumption, frequent downtime, extensive maintenance...
We know your daily challenges involved with profile wrapping - and we have developed the solutions which will solve them!

Our brand Düspohloffers a large range of profile wrapping machines and their related components. Discover a large choice of individual and innovative solutions for the wrapping of wood, wood composite and plastic profiles.
Cefla s.c. - Codice Fiscale e Iscrizione Registro Imprese n. 00293150371 - Partita IVA/VAT n. IT 00499791200