DO YOU WANT TO KNOW HOW TO SAVE TIME, MATERIALS AND WORRIES?
There is an operation that, each year, wastes your time and materials, wears out your machinery and puts the health of your employees at risk. Perhaps you have never given much thought to the efficiency of this necessary routine task.

Working with a sprayer or belt robot that allows paint recovery means cleaning the belt in order not to dirty the workpieces.

Fill in the information required to receive the document directly in your mailbox.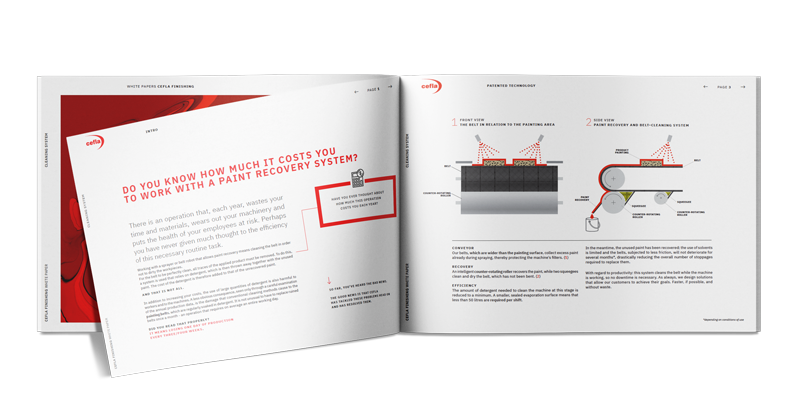 Paint Recovery System | Download the White Paper
EFFICIENCY IN ACTION WITH CEFLA FINISHING

We believe in the benefits of automation.

We've been working for over 50 years to refine them and get the most from them.

We're well aware of the difficulties involved in the colour change process. This is why we have designed machines that do not waste paint, need little cleaning detergent and, above all, do not require you to frequently interrupt production.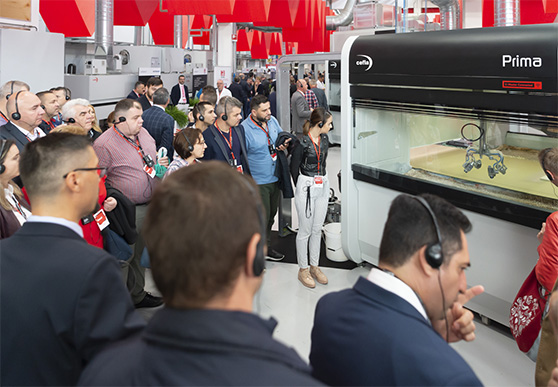 Cefla s.c. - Codice Fiscale e Iscrizione Registro Imprese n. 00293150371 - Partita IVA/VAT n. IT 00499791200