WHY SWITCH FROM MANUAL TO AUTOMATIC COATING?
Did you know that with manual spraying transfer efficiency generally fails to exceed 25% and that pieces often have to be re-sprayed as quality is not in line with the customer's expectations? With automatic coating, instead, you always get the same unvarying quality.
To learn more please provide the following data to receive the document directly via email.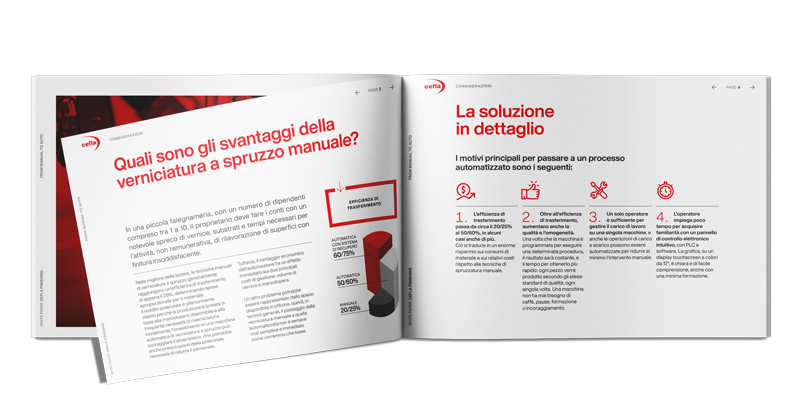 SWITCHING FROM A MANUAL TO AN AUTOMATED SPRAY COATING PROCESS